When time is of the essence, or if the digestive system is compromised, IV therapy can work quickly and effectively.
"Naturopathy holds the key for the prevention, alleviation, and cure of every ailment, to man and beast alike. It has never failed in the hands of a competent Naturopath. Whatever the body can 'catch' – that same body, with proper handling, can eliminate. And that takes in cancer, tumours, arthritis, cataract, and the whole gamut of "incurable medical" disease and ailments. During my years of practice, I personally have seen every type of human ailment and so-called serious "disease" give way to the simple, proven Naturopathic methods."
– Benedict Lust, Father of Naturopathy
Chemotherapy Alternatives
At our clinic, we are committed to providing effective and well-researched care for our cancer patients. Whether newly diagnosed or seeking additional treatment, we can help you navigate the myriad of therapies available. We are available to recommend a care program that would best serve your health moving forward.
We also work alongside fellow health care providers such as medical doctors, nutritionists, counsellors and other providers to offer additional aspects of care and ensure a comprehensive approach to your care.
At our clinic, this chemotherapy alternative program may include treatment recommendations such as:
High Dose Vitamin C IVs
Oxidative Therapies (Ozone/UVB, Artesunate)
Cancer-specific Supplement Programs
Diet and Lifestyle Counseling
Other individual recommendations
We help to treat all types of cancers, including:
Lung
Breast
Prostate
Liver
Kidney
Colorectal
Ovarian
Uterine
Cervical
Thyroid
Leukemia
Lymphoma
Skin (Melanoma, Basal and Squamous cell carcinoma)
Why Chemotherapy alternative treatments?
A Cancer diagnosis is a scary and overwhelming time for patients. During the treatment process, and even long after the Cancer is gone from the body, the journey often has a lasting impact on patients' mental health. This is why, with any treatment option, you always have a choice.
Cancer patients choose the alternative route for many reasons, including:
The desire to play a more active role in their treatment decisions and recovery process, in partnership with their Naturopathic doctor
The personal philosophy that a natural and non-toxic approach to treatment is the right choice for their body
The side effects of conventional treatment are impacting their quality of life
Conventional treatment is no longer effective
Whether you choose to integrate Naturopathic treatments in combination with conventional medicine or you want to go the natural route entirely, we are here to support you. We are dedicated to providing you with the right alternative treatments in a safe and professional setting.
Who is eligible for Chemotherapy alternative treatments?
Many cancer patients are eligible for Chemotherapy alternative treatments, regardless of disease stage or symptoms. To determine whether you qualify for alternative treatments, we work closely with your healthcare team to ensure that you receive the best treatment plan for you.
Our approach is always holistic with the goal of enhancing your quality of life, improving your survival, and empowering you to be an advocate for your overall health and wellbeing. Our treatments can be delivered at any stage of the cancer process.
Speak with us about what you can do to support healing, prevent a recurrence, or any personal risk factors due to family history.
How can IV therapy work for me?
We provide our patients with IV therapy formulations based on their goals, current health conditions, health history, and lifestyle. We will determine what types of nutrients and minerals your body may be lacking and provide a treatment plan based on your personal needs.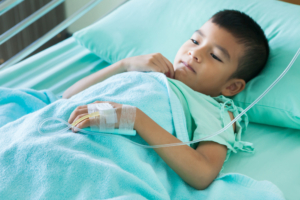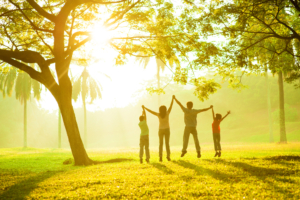 Discover Intravenous Therapy for yourself