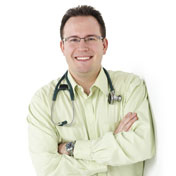 Meet Dr. Chris Schlee, BSc, ND
Dr. Christopher Schlee
After experiencing debilitating cluster headaches for many years, and finding little relief with standard medical intervention, Dr. Chris Schlee began to look to a more holistic method of wellness. Chris discovered the benefits of naturopathic medicine and these principles and practices mirrored his own philosophy.
Doctor of Naturopathic Medicine
After graduating from Naturopathic College, Chris received the Leadership Award for service, involvement and initiatives within the community. His practice focus extends to treating gastrointestinal disorders, musculoskeletal injury, cancer, mental health issues and allergies.
Training and Affiliations
University of Calgary, Bachelor of Science, 2005
Canadian College of Naturopathic Medicine, Diploma Naturopathic Medicine, 2010
American College for Advancement in Medicine, Certified Chelation Therapist
American Academy of Orthopedic Medicine
Oncology Association of Naturopathic Physicians
What we do
At Dr. Schlee Naturopathic Clinic, our primary goal is to provide effective therapy in a safe setting so that our patients can achieve their health goals. We offer natural treatment services with consistent and proven results and blend traditional remedies with science-based knowledge.
Our approach
Over time, our body responds to stress, aging, and our external environment. It needs help to boost vital functions that can enhance our health and overall wellbeing. For the most effective results, we prescribe and administer treatments as part of a plan created specifically for you.
We believe that each patient deserves individual care attentive to their unique needs, current health conditions, and health history. The body can heal itself, overcome ailments, and thrive – if given the right attention and treatments that promote its natural healing powers.
Our approach views disease as a process that occurs gradually due to functions in the body not performing at its optimal level. Therefore, each patient's condition is unique to their lifestyle and history. We look at each patient as an individual with an underlying reason for their ailments. By getting to the root cause of the disease and getting to know your health goals, we're able to support you and provide the services you need.
Why Naturopathic medicine?
Traditional medicine has been around for centuries and continues to be practiced today in a clinical setting. In fact, more and more people are looking for natural remedies to reduce the effects of conventional drugs and surgeries.<>/p>
The goal of Naturopathic medicine is to:
Educate and empower patients to adopt a healthy lifestyle
Allow the patient to assume more responsibility for their health and advocate for their wellbeing
Jumpstart the body's natural healing process
Discover potential vulnerabilities in the body to prevent disease
Promote a holistic approach to health and wellbeing
Whether you're looking for a solution to relieve pain or adding more vitality to your life, speak with our team today about how Naturopathic treatments can work for you.
Intravenous Therapy
IV therapy can quickly and efficiently deliver the treatment to the body via the blood stream, bypassing problems introduced by the digestive system.
Regenerative Injections
Our Regenerative Injection techniques are used for chronic pain, sports injuries and damaged tissues, promoting healing in joints, tendons and ligaments.
Ozone Therapy
Ozone Therapy uses the natural power of oxygen to cause damaged joints, ligaments, tendons and other tissues to regenerate.
Laboratory Testing
Our Lab Tests include Advanced Hormone Testing, Digestive Testing, Food Sensitivity Testing and more.